The Money Lab
The exhibition was on view 2016 - 2017
Economy is all around us, though we may not be aware of it. In the Money Lab the visitor was able to interact and explore the world of private economy.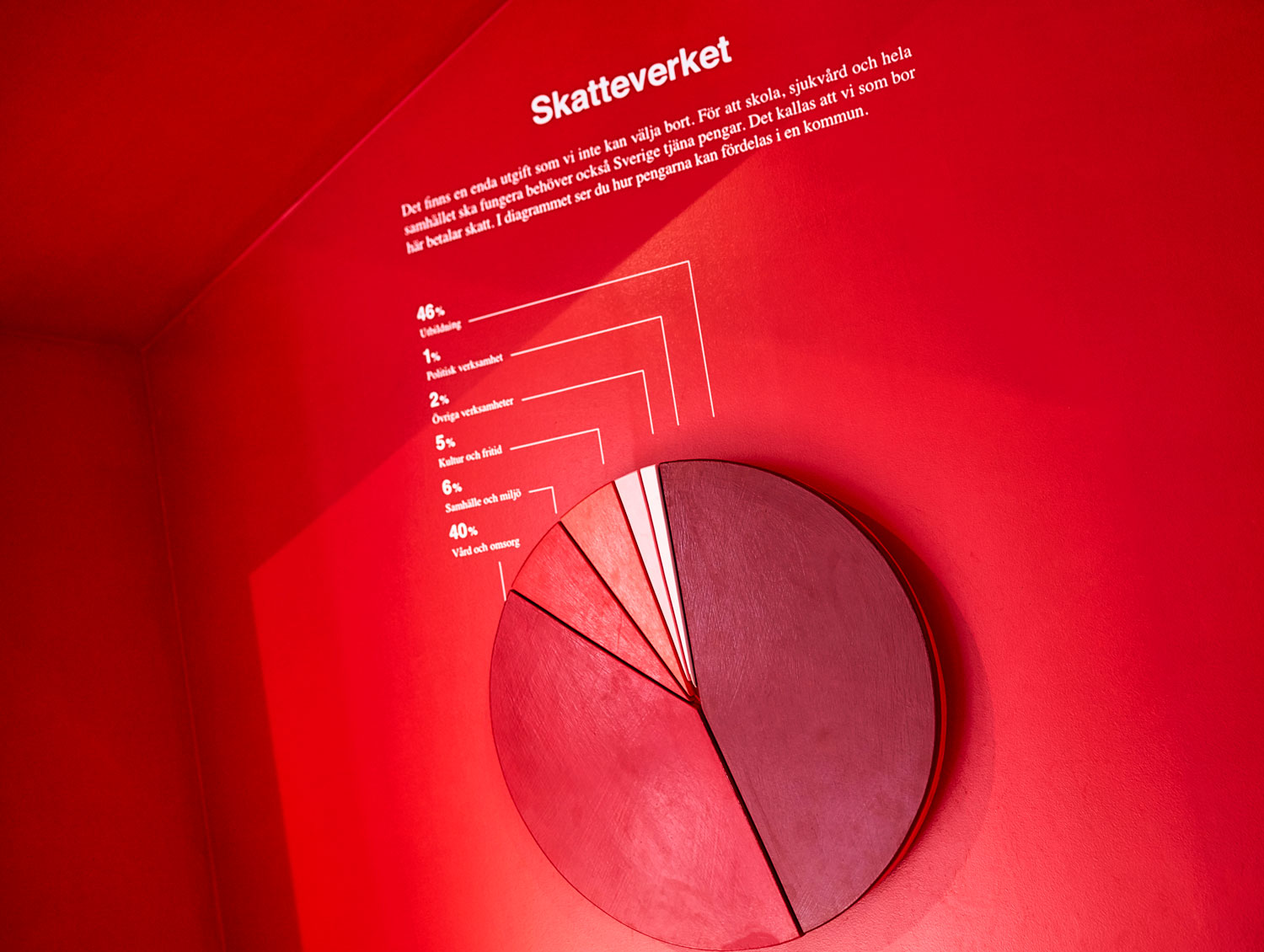 Shown in many places
The Money Lab was a temporary family exhibition, first shown at the Royal Coin Cabinet 2016 – 2017. It then travelled to other venues around Sweden: to Motala, Halmstad and then finally Tumba Paper Mill Museum.
From exhibition to app
The Money Lab was turned into a free online game where children and students can learn about household economy. The app/website was developed in collaboration between the Economy Museum and Finansinspektionen, Sweden's financial supervisory authority. It is available in Swedish.