For children and families
The museum has temporary exhibitions and activities for visitors of all ages. There is always free admission to the museum. Please check with the information desk for current offerings.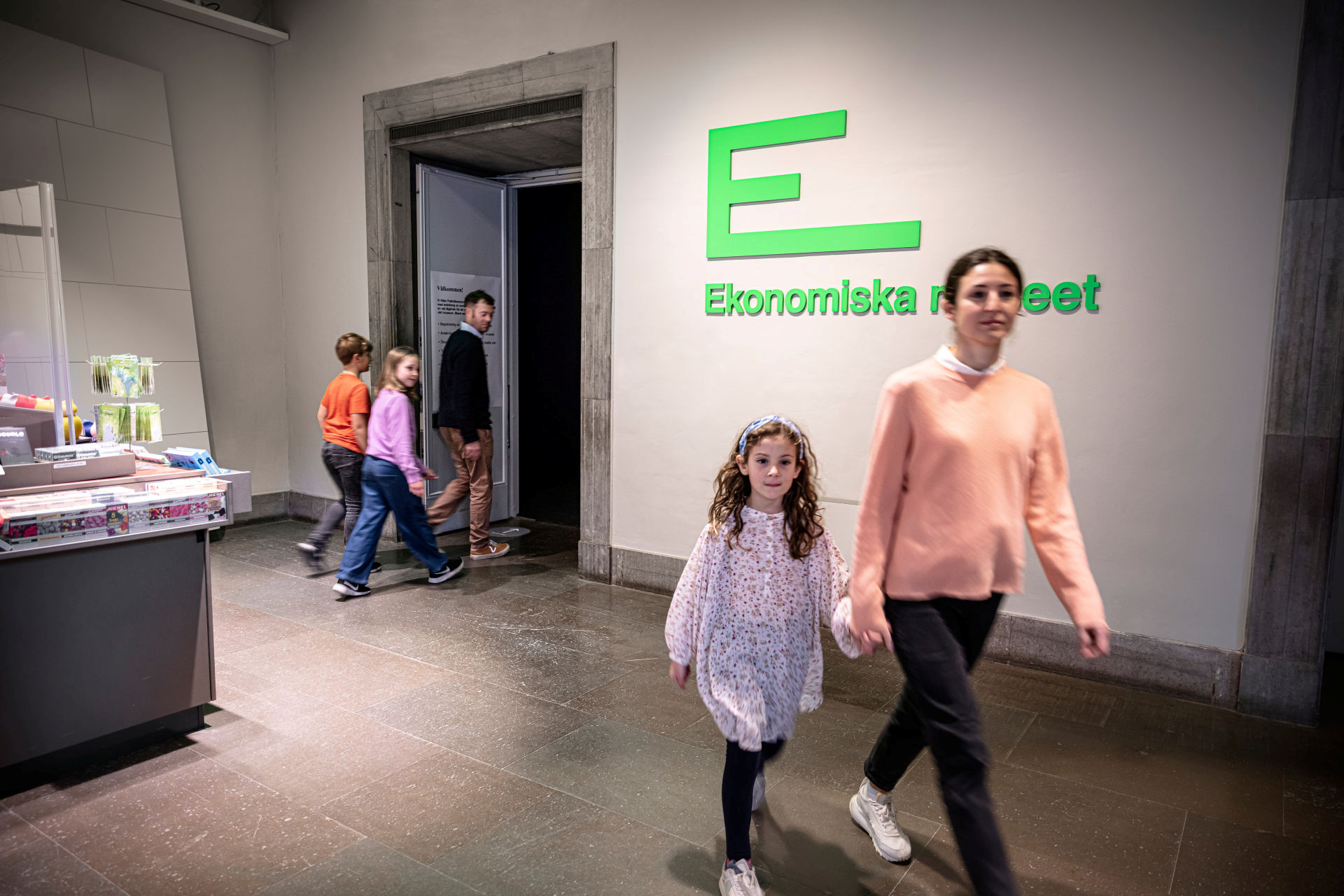 Family activities
Go on a treasure hunt with children this summer!
Between June 14 - August 14, we have hidden 8 gold coins in a pirate chest in our exhibition Hyperinflation. The gold coins are marked with a letter and all together they make up a password. Follow the clues to find the treasure chest. If you figure out the password you'll get a small prize!
The activity is free of charge and suits children aged 5-14. The activity brochure is available at the information desk.
Exhibitions and collections
Explore the museum together with children! Our temporary exhibition Hyperinflation is on view through August 14, 2022. We are planning an exhibition about Sweden's economic history with an economy lab for children, that is set to open in the end of 2023.