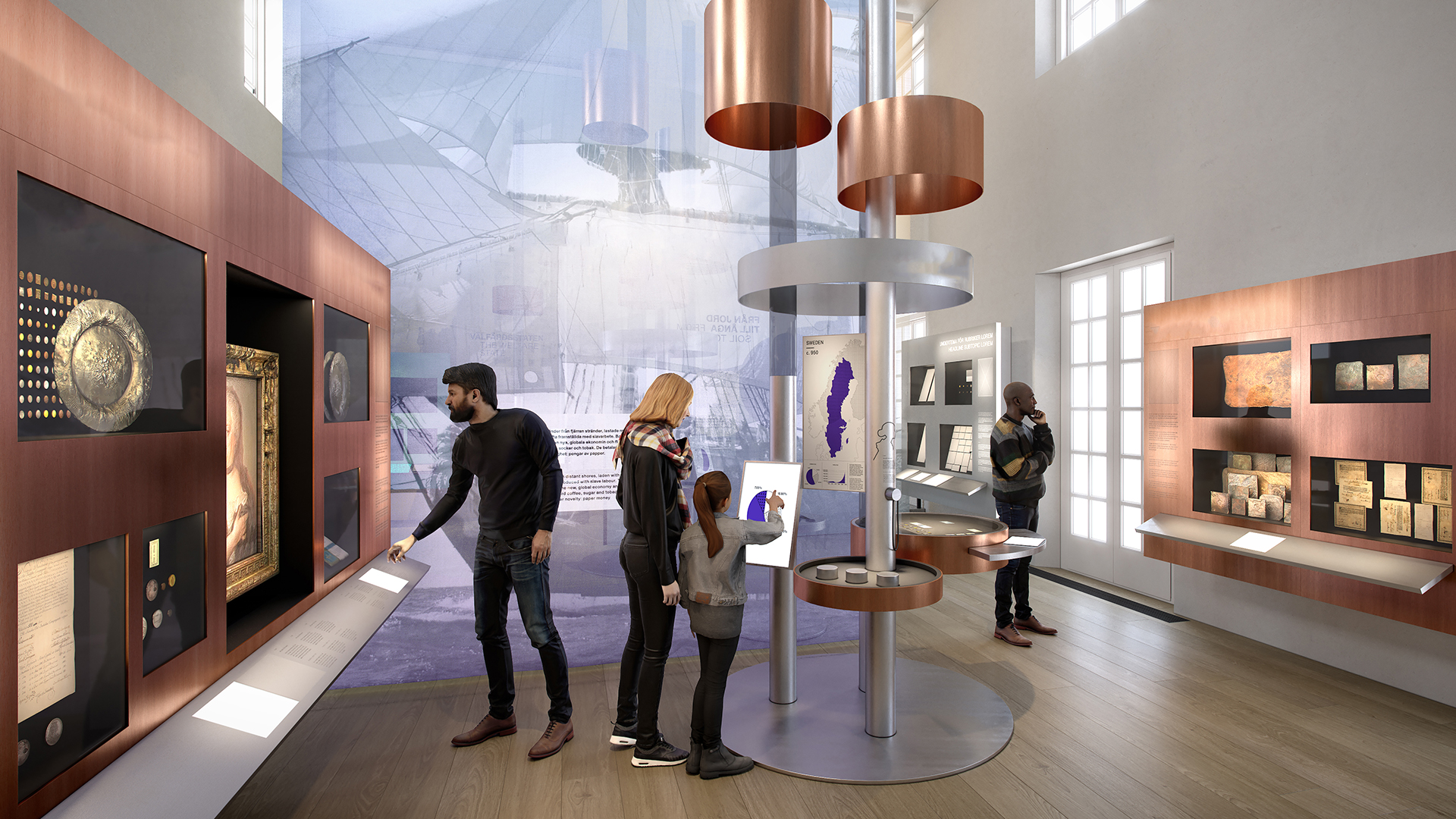 Reopening spring 2024
Discover money and economics – past, present and future. New permanent exhibitions are under way. Welcome in spring 2024!
Long ago, it was revolutionary to be able to pay for something with a banknote. Today we have become accustomed to the fact that money is invisible. It's self-evident that we can buy goods from the other side of the world. How did it get that way? And what is money?

In one of our exhibitions, you can travel through time and discover how money and economics have changed society and people's lives. Explore what money looked like, and how it was used in different eras. Who could buy what? Play games, listen to stories, and find out what job you would have had if you lived in the 19th century.